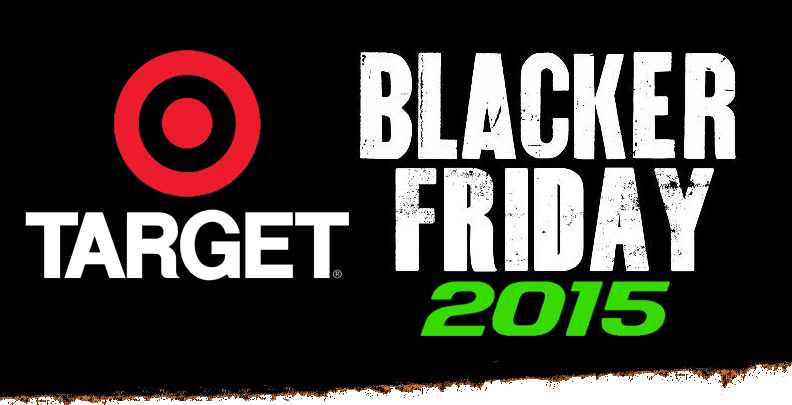 2015:
Target's Black Friday ads for 2015 have not yet been leaked but we expect to know more by the first week of November. As soon as they do, we'll post the details here on Blacker Friday. You can also sign up for Target's Black Friday email notifier list to get note as soon as the offers are officially announced.
Until then, you can scroll down the page to have a look at some of the deals from last year.  You can expect to see many of the same things on sale at similar discount levels. While some of the doorbuster deals are available exclusively on a first-come first-serve basis, a majority of the sale items can be purchased online at target.com's sale page as well through the Black Friday weekend.



What do you plan on getting at Target this year? Let us know below!
2014:
November 4th, 2014: Target's Black Friday mailers have just been leaked! Here's a look at what's on sale this year on Black Friday, with some offers running online and through the long weekend.  Keep in mind that all stores are opening on 8:00pm Thanksgiving Day this year.



2012:
In 2012 we saw the trend from all the major big box stores towards opening their doors sooner than ever.  Target was no different and lead the pack by opening their doors at 9:00pm on Thanksgiving day. Some of the best offers were in electronics (including Apple products) and kids toys.
Stores Opening: 9:00pm on Thanksgiving, with select offers staggered throughout the day on Friday.
Online Deals: Beginning Thanksgiving week through Cyber Monday at target.com/dailydeals.
Here is their full 2012 newspaper mailer below.