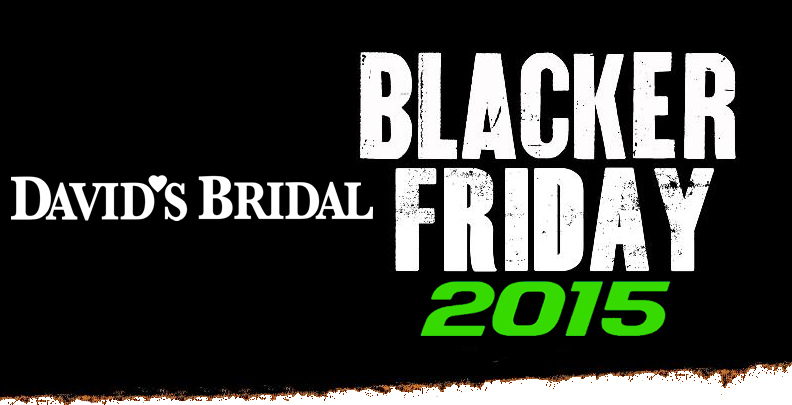 2015:
Congratulations – You're getting married! If you've already started planning, you've probably already realized that chances are that you will be going over budget. Well, to help you out, we are tracking all of the latest Black Friday deals coming from David's Bridal. Although it's still too early to have confirmation on the dresses and wedding accessories that will be on sale, we plan on  knowing more by mid-November.  As soon as we have more details we will post it here on BlackerFriday.com. To get an idea of what may be coming, check out the deals from last year and the year before listed further down the page below.



What do you plan on getting from David's Bridal this Black Friday? Let us know in the comments below!
2014:
Updated November 27, 2014: David's Bridal just announced their online Black Friday weekend deals for 2014 and they will run through December 1, 2014 (while supplies last).  This year's deal is similar to last year's as you'll save 50% on all markdowns plus get free shipping.  You'll also save 30% on invitations with promo code INVITE30.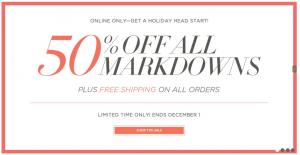 2013:
Updated November 29, 2013: David's Bridal just released all of their Black Friday weeks deals. From now through Cyber Monday (December 2nd, 2013) save up to 50% on all markdown gowns. You'll also get 10% off on all bridesmaid and Jr. bridesmaid dresses. Free shipping applies through the sale with no minimum order amount needed to qualify.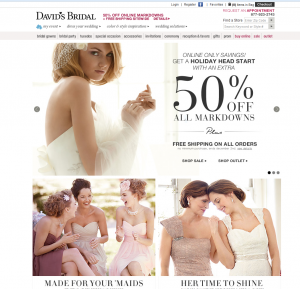 2012:
In 2012, DavidsBridal.com was offering $50.00 to $300.00 off on bridal gowns with another 10% off orders below $200 and 20% orders above $200 with coupon code.  Several bridal dresses were discounted to $99.99 with even some bridesmaid and mother-of-the-bride dresses listed as low as $29.99.
See below for their advertised deals at last year's Black Friday sale: